I will be holding a seminar on 13th May 2015 at the High Growth Centre, Thornton Science Park in Chester.
How to Communicate Value to Your Customers
It is important to market the benefits of your product or service not the features. Customer value propositions help you do that.They are an assessment of your product or service's value to your customers and help you communicate true worth.
Placed at the core of your marketing activities and done well, your customer value propositions will help you market your product or service more successfully, win more orders and increase your profitability.
This workshop will help you develop meaningful customer value propositions for you to use throughout your marketing activities.You will be given the tools and processes needed, and the time, opportunity and guidance to enable this interactive session to be relevant to you and your business.There will also be networking opportunities before, after and during the session.
AGENDA

07:45 – Registration, Breakfast Buffet & Networking
08:00 – Welcome & Introduction – High Growth Centre
08:15 – How to Communicate Value to Your Customer – Cynara
10:00 – Refreshments & Networking
10:15 – Optional one to one meetings with Cynara
10:15 – Thornton Science Park Tour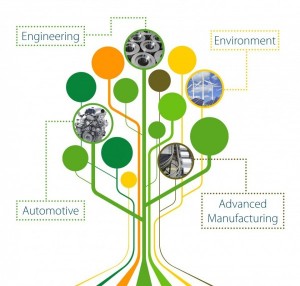 More information