Having successfully launched the Science and Manufacturing Network on March 18th at an event at Liverpool John Lennon Airport, the founding members are looking to expand the network around the Northwest region.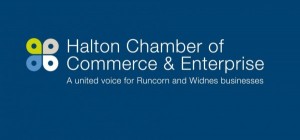 Although primarily a Halton Chamber of Commerce initiative, the Chairman (Peter Cook) and Chief Executive (Paula Cain) are looking to engage the wealth of science and engineering companies throughout the region.
Knowing that science and engineering will be of significant importance to the UK economy, helping companies within this region achieve their full potential is a primary goal. The aims of the network are to provide peer to peer and bespoke support to new and emerging companies as well as existing businesses. Emphasis is on knowledge transfer, identifying and addressing barriers to growth, and providing practical support to help businesses develop further.  The need for funding and a skilled workforce in the region will be a major focus too, as well as providing a platform for discussion and a voice for local and regional companies.
In addition to Peter and Paula, the steering committee includes a number of science and manufacturing companies.  These companies are varied in background and size to provide a richness of experience and expertise.
A number of events are currently being organised.  The next event is on Tuesday the 30th of June at BASF Centre of Excellence for Pest Control in Widnes and speakers include BASF site manager, Mark Downing; Fab Labs manager, David Armson; and ESL Electromech MD, Edwin Santley.
More information about this Event
The Network will be restricted to science, technology, engineering and manufacturing businesses.  Members of Halton Chamber have access to this network for free and there is a small charge for non-members.
Please email paula.cain@haltonchamber.co.uk or peter.cook@sog.ltd.uk for more information.