I will be holding a free workshop on 20th October 2015 at Sci-Tech Daresbury.
How to Communicate Value to Your Customers
An interactive workshop that will focus on your business and your current marketing challenges

Registration from 08.45 am for a 09.15 am start, coming to a close around 11.30 am
Complimentary breakfast and refreshments provided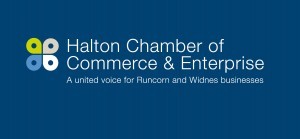 It is important to market the benefits of your product or service, not the features. Customer value propositions help you do just that. They are an assessment of your product's or service's value to your customers and help you to communicate true worth.
Placed at the core of your marketing activities and done well, your customer value propositions will:
Help you market your product or service more successfully
Win more orders
Increase your profitability
Aimed primarily at businesses in the science & manufacturing sectors that are looking to grow, you will be given the tools, processes, time and guidance to help you develop meaningful customer value propositions that you can use throughout your marketing activities.
This FREE to attend workshop is brought to you by the Business Growth Service in association with Halton Chamber Science and Manufacturing Network. Places are limited and are offered on a first come, first served basis. Advance booking is required. Please call Nicola Holland of the Halton Chamber of Commerce on 01928 516142 (0333 358 3480 from the 1st of October) or email nicola.holland@haltonchamber.co.uk